Learner Login
To log onto your e-portfolio enter your log-in details below, which have been supplied to you by your assessor.
Student Discount Card
As a registered student of Poultec Training, you will receive a Student Discount Card.  This confirms that you are on a learning programme with Poultec and on presentation to retailers can give you access to student discounts and offers.  Participating retailers normally publicise offers and discounts at the payment point.

Your Student Discount Card will be valid for the duration of your training programme and will be issued shortly after sign-up.
Special Offers for Poultec Student Card Holders
Café Verde – 10% discount on full-priced menu OR access to a special student menu.
Retailers that offer discounts to students who have a valid Student ID card include:
•Apple – up to 10%
•Boohoo – 10%
•Claire's – 15%
•Dorothy Perkins – 10%
•Fat Face – 10%
•Goldsmiths – 15% (online only)
•Jack Wills – 10%
•Jane Norman – 20% (online only)
•Long Tall Sally – 10%
•Miss Selfridge – 10%
•Oliver Bonas – 10%
•Peacocks – 20% (online only)
•Sunglasses Shop – 25% (online only)
•The Body Shop – up to 40%
•The Idle Man – 10%
•Topshop & Topman – 10%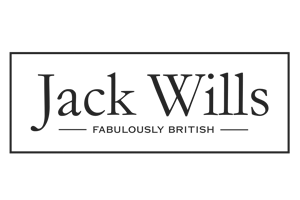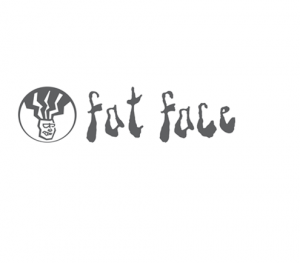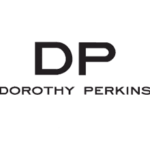 Information, Advice and Guidance
Welcome to the Information, Advice and Guidance (IAG) area of the Poultec Website.  In this area you will be able to get information which will help you with selecting your chosen career path or if you are a current learner provide you with support and guidance, and assit you in finding your next training course if you wish to progress.  To learn more about Poultec's commitment to providing quality Information, Advice and Guidance, please see our Statement of Service, which can be found here.
If you need help and support on your training programme then please contact your assessor in the first instance and if unavailable then contact your Internal Verifier.  Contact numbers and email addresses can be found in your portfolio or you can message them directly using the e-portfolio system.
If you have any area specific queries you can contact the Poultec Reception on 01362 850983 and ask for the following;
Agriculture and Food Manufacturing – Nathan Raines
Management, Retail, Customer Service, Hospitailty and Catering, Contact Centre, Warehousing and Logistics, Information Technology – Michelle Bugg
NEET, Traineeship and 16 – 19 Years Programmes – Michelle Bugg
If you have any specific issues you would like to discuss please contact the individuals below;
Apprenticeship Recruitment and Guidance – Ben Gaskins 01362 850983 / 07736 877305  ben.gaskins@poultec.co.uk
Safeguarding Issues – Michelle Bugg 01362 850983 / 07734 472751   michelle.bugg@poultec.co.uk
Equal Opportunities Issues – Michelle Bugg 01362 850983 / 07734 472751  michelle.bugg@poultec.co.uk
E-portfolio Technical Queries  – Leroy Burrell 01362 850983 / 07900 560963  leroy.burrell@poultec.co.uk
Other useful websites for personal advice and guidance:
Direct Gov – Government services ie tax, benifits, passport applications etc.
Citizens Advice – Impartial advice to everyone on their rights and responsibilities
Advice Guide – Online advice from Citizens Advice Services
NHS Choices – General Health Advice from NHS
The Money Advice Service – Government supported financial advice
Terrence Higgins Trust – Terrence Higgins Trust is the leading and largest HIV and sexual health charity in the UK
Relate – Relate is working to promote health, respect and justice in couple and family relationships
Alcoholics Anonymous – Advice and Guidance of Alcohol issues
Talk to Frank – Advice on drug addiction
Samaritans – Confidential non-judgemental emotional support, 24 hours a day
The Addiction Centre – Advice on addiction.
ACAS – Employment Law
UK Border Agency – Home Office UK Border Agency website
NARIC – the National Agency responsible for providing information, advice and expert opinion on vocational, academic and professional skills and qualifications from over 180 countries worldwide.
EQF – The European Qualifications Framework for lifelong learning (EQF) provides a common reference framework which assists in comparing the national qualifications systems, frameworks and their levels.
If Poultec are unable to provide the next course you are looking for then we will do our best to help sign-post you to organisations that can help.  Below you will find useful links to websites which have course search facilities;
Agriculture Specific – www.lantracoursefinder.co.uk
Food and Drink Manufacturing Specific – www.foodanddrink.nsacademy.co.uk
General – www.helpyouchoose.org