NEET Hospitality Course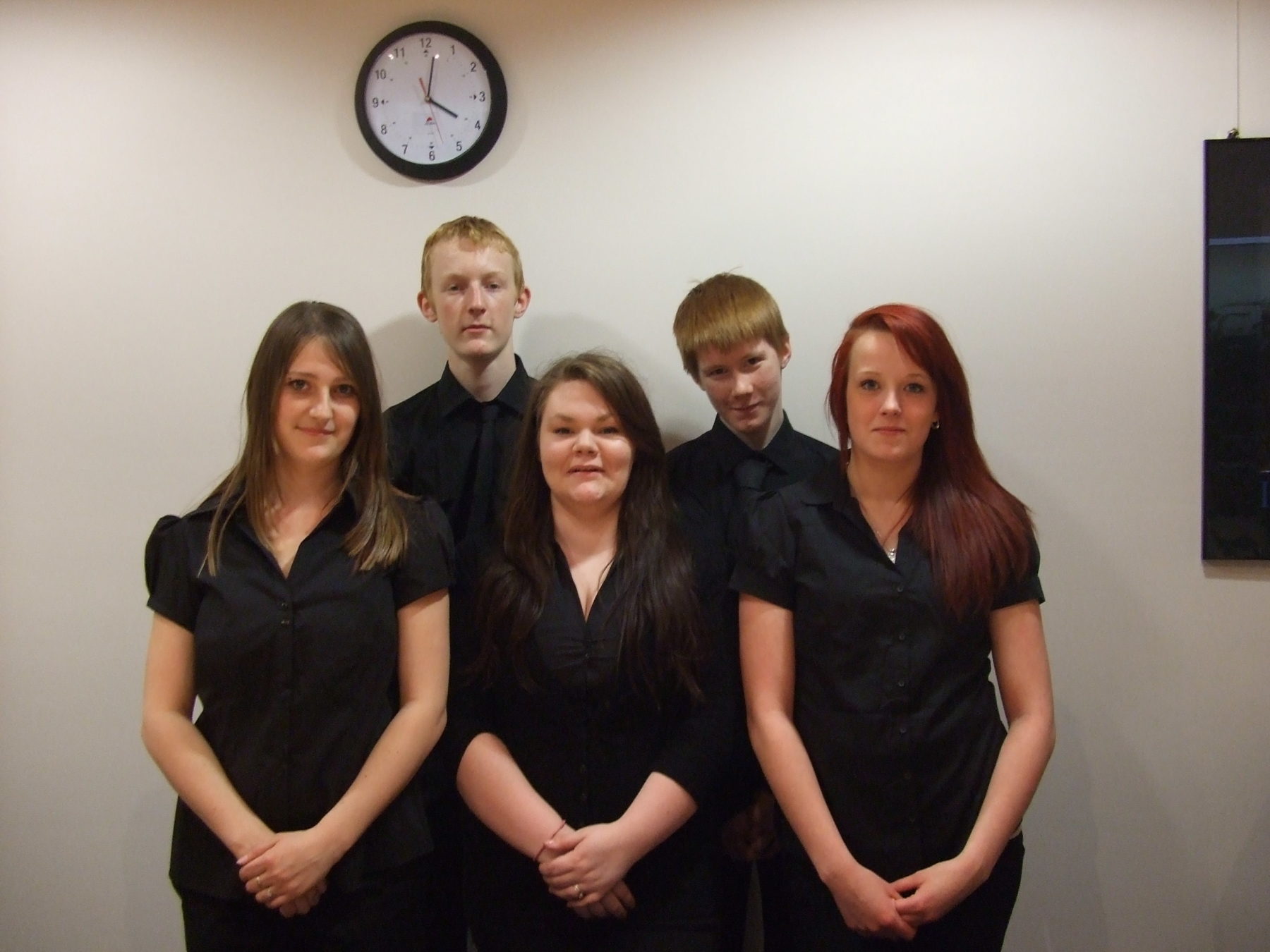 On 26th January this year, 6 young learners who were not in employment, education or training (NEET) started a 12 week hospitality course with Poultec Training Ltd at South Green Park in Mattishall, Dereham.
The aim was to provide these 16-18 year olds with a suitable qualification to help them further their training or to gain employment.
The main aim was a Level 1 NVQ Certificate in Food Preparation and Cooking and also a Level 2 CIEH Food Safety Award. In addition to this, they had Customer Service training, were taught CV skills and interview techniques to help gain confidence in these areas, and even had some work experience at Café Verde!
Keturah Goodright, Jack Bobbin, Matthew Manning, Chloe Buckley and Megan Carling all completed their qualification and were extremely pleased to receive their certificates! They all enjoyed the course and gave good feedback:
I came on the course because I enjoy cooking and wanted to gain further knowledge and skills in cooking. From coming on the course, I have learnt many skills that will be useful in the future. - Jack Bobbin
I decided to attend Poultec Training because I was really interested in the catering business and noticed that Poultec had a variety of qualifications. Since attending this course, I have gained confidence, and learnt and developed my skills. I think that Poultec was a great idea for me to do and I have enjoyed every minute of it.
- Keturah Goodright
I have learnt skills that I can use and that can be passed on to others. I think that this course has helped me in the catering area and can use the skills at home. I think that I would recommend this course to people who are interested in the catering industry.
- Matthew Manning
I chose to come to Poultec Training so that I could learn more about the catering industry and get more skills to be able to get a good job to provide a better, healthier lifestyle for my little boy. I have learnt more than just basic skills since attending Poultec Training. - Megan Carling
Since completing their NEET course, all five have gone on to start apprenticeships at Café Verde, where they will complete a Level 2 NVQ Diploma in Hospitality Services, as well as Key Skills in Communication and Application of Number.