The Royal Norfolk Show 2019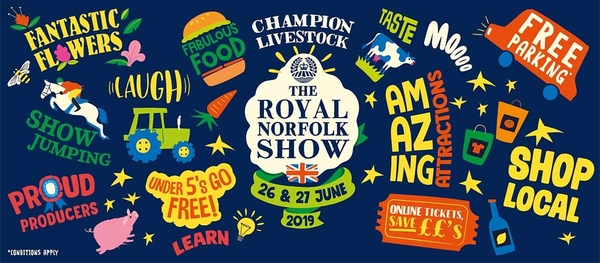 Poultec Training has had a successful two days exhibiting at this year's Royal Norfolk Show.  Poultec showcased its training provision within the Discovery Zone, the local agricultural shows education sector.  The stand provided an opportunity for the Poultec team to speak with both potential apprentices and employers, along with students provided live demonstrations.
The Poultec team were pleased to be awarded with 'The Sir Richard Haddon Challenge Cup' for best educational exhibit, which was presented to Poultec's managing director Edward Bales by Vice-president Lord Cholmondeley. The judges commended us for providing an engaging and welcoming space – they also commented on our students who confidently spoke to the judges about their training with Poultec.  Everyone at Poultec are extremely pleased with this achievement; the second time that we have we won this award.
In addition to showcasing our training, Poultec Training also provided their climbing wall for visitors of the show for a £1 donation, which Poultec are donating to The Laura Bocking Rehab & Support Fund. We decided to choose this fund for Laura, an ex-Poultec apprentice, for support needed for her rehabilitation following an accident that left her paralysed. An incredible £334.38 was raised over the two days for the Fund. Thank you to everyone who visited the Poultec team on the stand and help raise money for this amazing cause.
Please read more about Laura's story here - https://uk.gofundme.com/LauraBocking