Poultec's Speedway Training Programme Rides to Success!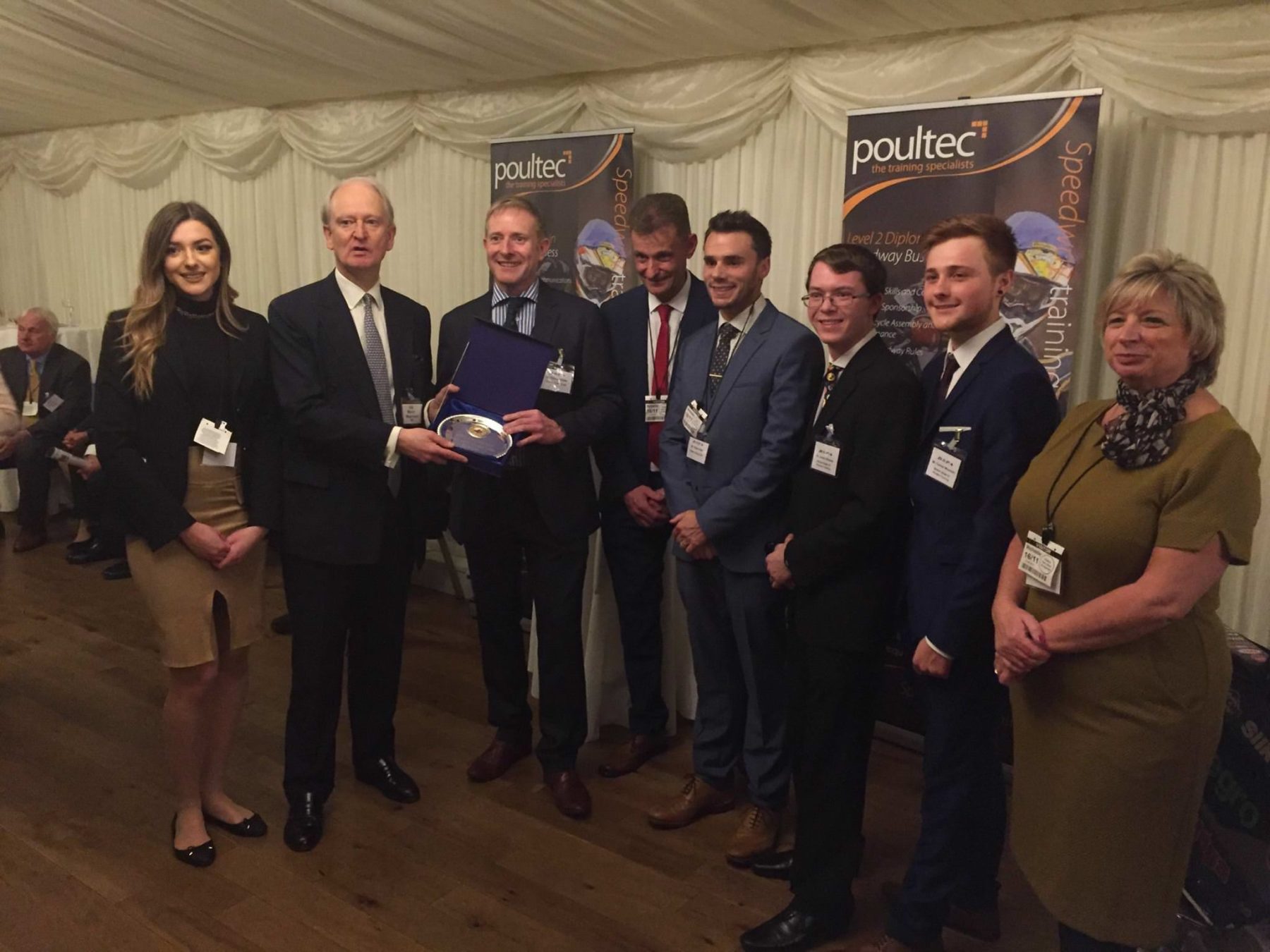 Wednesday 16th November saw Poultec Training's Managing Director; Edward Bales and Poultec representatives attend the All Party Parliamentary Group for Motorcycle Speedway Annual Reception, at The Houses of Parliament, to collect the award for Innovation.
Edward received the award after Poultec Training successfully launched their Speedway Rider Development programme for young riders, back in September 2015.
The programme is designed to help young riders progress, to give them knowledge and hands on experience, as well as allowing them to gain a nationally recognised qualification. Riders on programme completed a Traineeship, which covered elements such as fitness, nutrition, psychology, basic book keeping and bike maintenance, before progressing onto a Level 2 Diploma in Speedway Business Skills.
The Level 2 Diploma in Speedway Business Skills was recently developed by Poultec and accredited by the awarding body, TQUK.
The impressive number of attendees at the event included promoters, management, riders, media and guests from the sport's industry.
Speaking of his award, Edward said, "I am honoured to receive this award in recognition of our Speedway Rider Development programme. The success was a result of hard work by the staff at Poultec Training and I would like to take this opportunity to thank them; it couldn't have been achieved without them."