Poultec Training Celebrate the First Engineering Achievements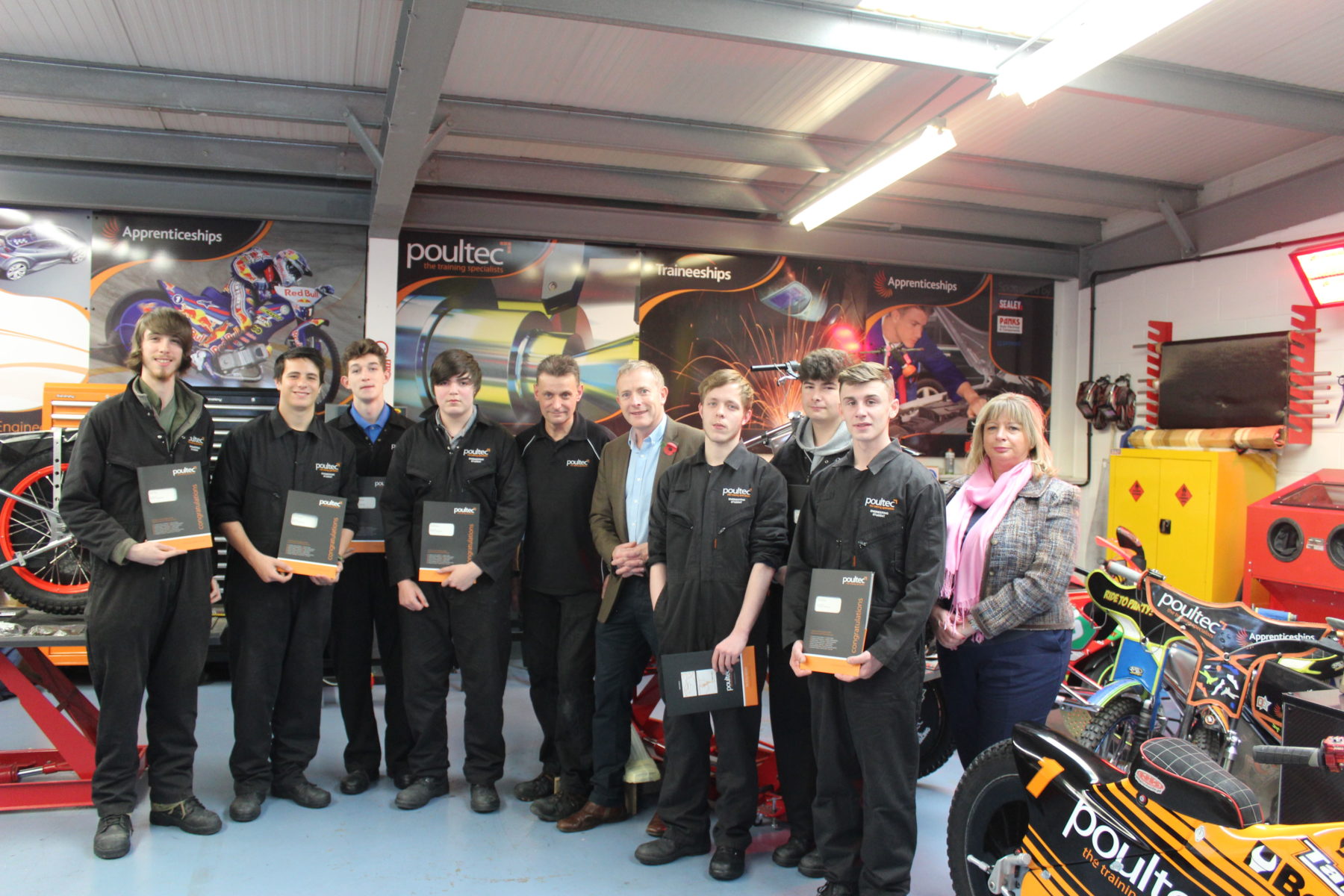 Poultec Training celebrated their  first ever completion of the City and Guilds Level 1 NVQ Performing Engineering Operations at their new Engineering Centre, which saw 7 enthusiastic Engineering students receive their certificates.
Certificates were proudly presented to the students by Edward Bales, Managing Director of Poultec Training and Mark Woods, Engineering Assessor / Tutor.
Edward congratulated the students on their achievement and the high level of work they produced throughout their course, which ran over 12 months. He said "Your personal skills have developed, as well as your Engineering skills. It's been great to watch you all progress throughout the year and I wish you all the success on your Level 2 course and your future in Engineering."
The Pre-Apprenticeship training programme completed by the Engineering students, involved the delivery of training by Poultec Training which saw students working on race bikes, including the building of components and preparing bikes for racing, as well as using and communicating technical information and working safely in an Engineering environment.
For more information, visit our website: www.poultec.co.uk