Poultec Training become main title sponsors for Kings Lynn Speedway Stars!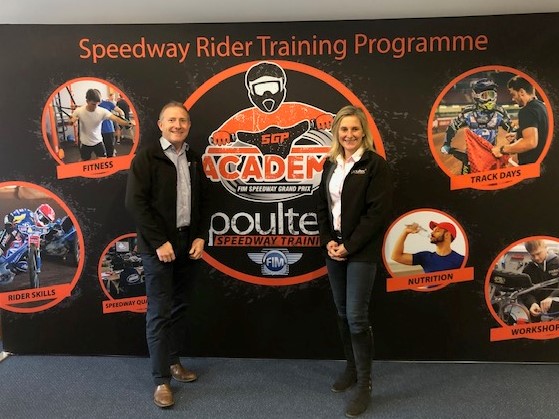 Poultec Training are extremely pleased to announce that we will be the main title team sponsors for Kings Lynn Speedway during the 2019 Premiership season! They will be known as the Kings Lynn Poultec Stars.
Managing Director, Ed Bales said, "It's such an honour and we're really proud to be linked even more heavily now with King's Lynn Speedway.
"Our association with the club goes back to the beginning of the century and we've met some great friends through the Stars."
Co-Lynn promoter Robin Brundle said, "We're absolutely delighted to welcome Poultec on board as our new main team sponsors, and we're thoroughly looking forward to working even closer with them in 2019.
"Ed and his team do a fantastic job in Speedway, they've been friends of King's Lynn for more than 15 years and our brands are perfectly aligned.
"They do some outstanding work with youngsters, especially within Speedway, and as I say they align perfectly with how we function as a team at King's Lynn."