Poultec Present Cheque to East Anglian Air Ambulance!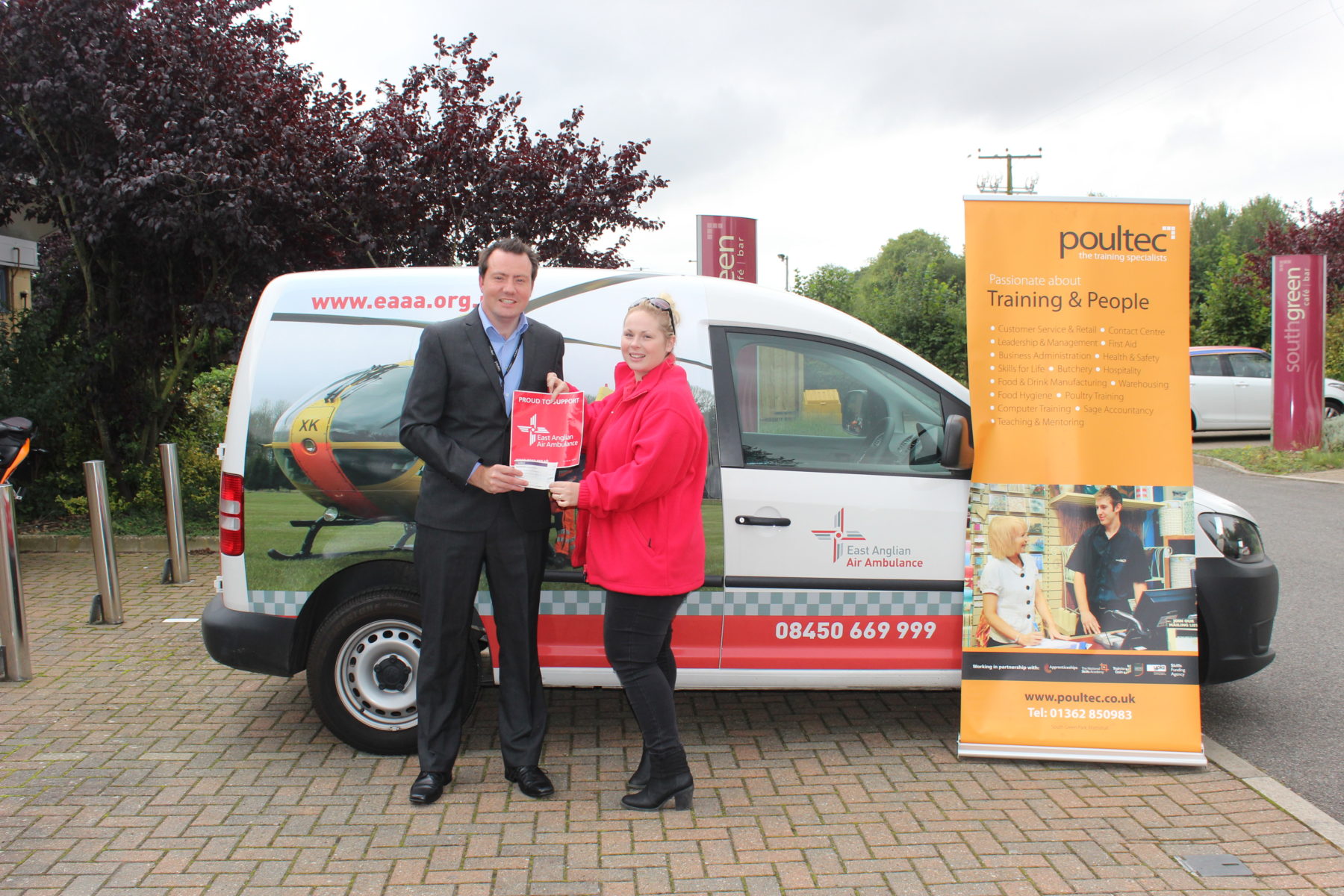 Cast yourself back to July, at The Royal Norfolk Show, where members of the public climbed up Poultec Training's 23ft climbing wall in the aid of raising money towards East Anglian Air Ambulance.
The two scorching days didn't stop adventurous climbers reaching the summit, allowing Poultec Training to raise £265.
Recently, Sophie, the regional fundraising officer from East Anglian Air Ambulance visit Poultec's headquarters in Mattishall to receive the cheque of £400; of which roughly £140 was donated by Poultec themselves.