Poultec Celebrate Learner Success!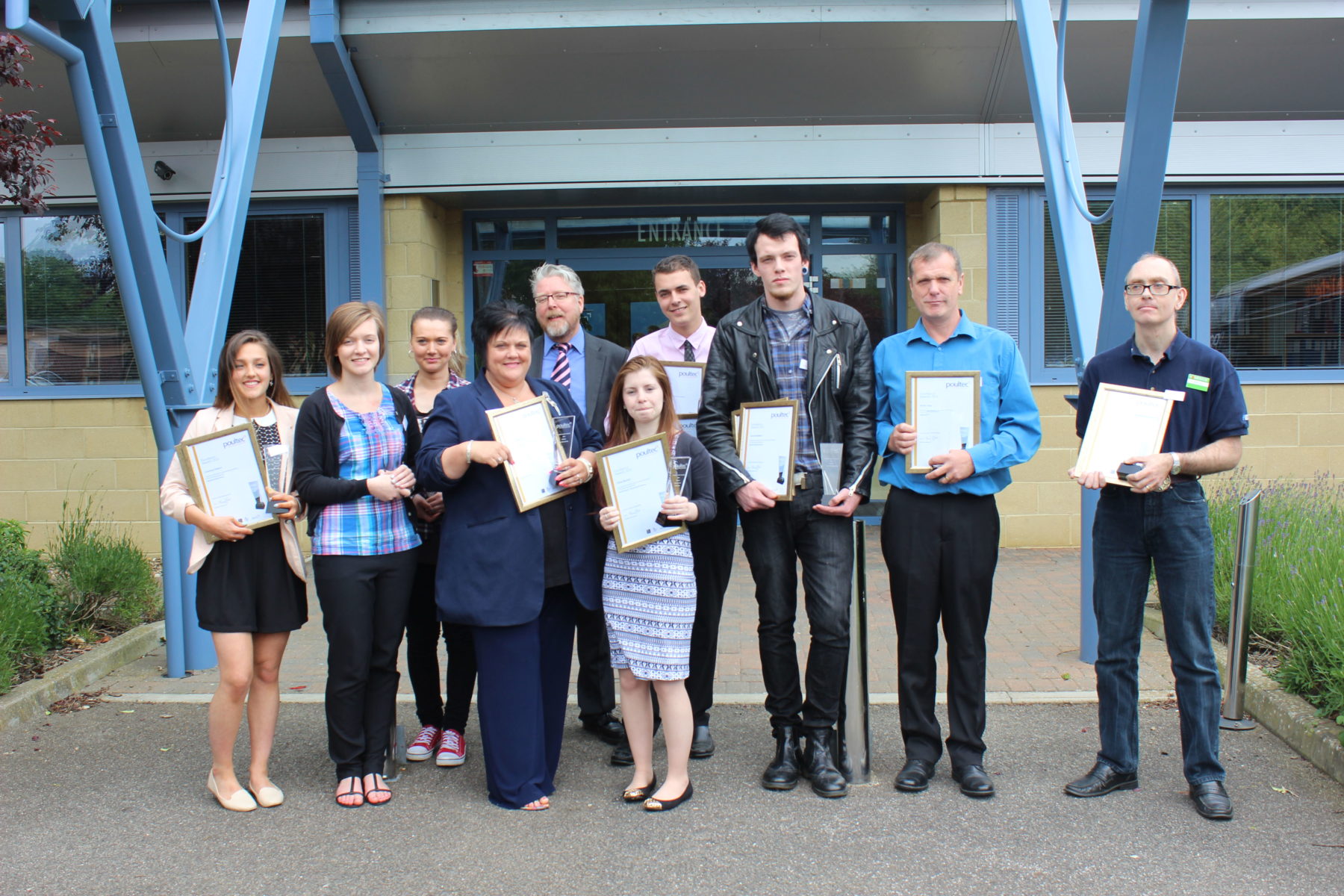 On Thursday 18th June, Poultec Training hosted their annual Learner Awards, a celebration of those completing qualifications with Poultec over the last 12-months.  Learners from each programme area which Poultec offer were nominated by their tutor for their hard work and determination throughout their learning. The award categories included Agriculture, Food Manufacturing, Hospitality & Catering, Business Administration & IT, Customer Service & Retail, Hair & Beauty (youth award), Engineering (youth award), Hospitality & Catering (youth award) and Functional Skills. Young Apprentices were also nominated for the Apprenticeship Award, to recognise the top young Apprentice. Glass trophies were presented to each of the winners and all the finalists received a framed certificate.
Nationally acclaimed chef, owner of the Lavender House and author, Richard Hughes was guest speaker at the event.  Richard spoke of his 35 year career in the catering industry, beginning at the age of 15 in the kitchen of a hotel in Great Yarmouth, to progressing onto fulfilling his ambition of opening his own restaurant in Wymondham and then opening The Lavender House in Brundall. "Apprenticeships are the way to get into the world of work and gain valid skills which can be used every day. Congratulations to all the learners nominated today; your commitment and hard work has paid off."
All winners and finalists were praised and congratulated by Neale McArdle, Training Director of Poultec Training, who was proud of the learners' achievements and hard work.  Neale described how Poultec continues to receive positive feedback from learners and employers alike and offered thanks to their team of tutors.
Poultec's team of catering students provided an outstanding buffet for the guests, followed by handmade cakes and biscuits after the event, which received praise from Richard Hughes.