Meat Rui, Our Winner!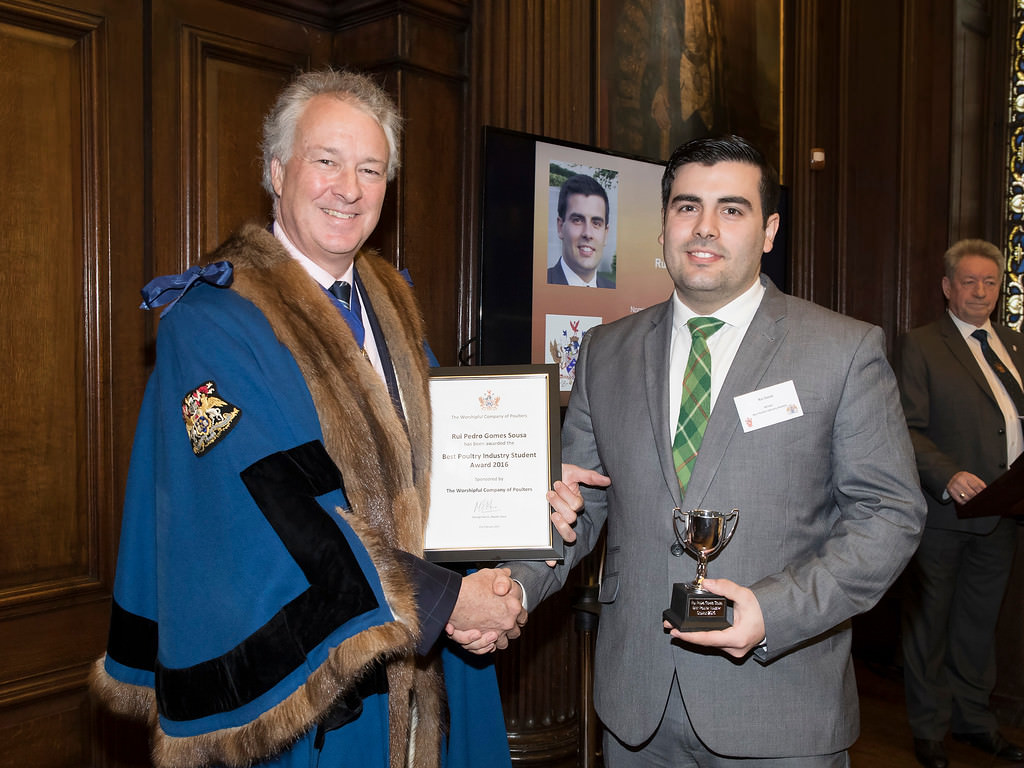 On Tuesday 21st February 2017, Poultec Training's Apprentice, Rui Pedros Gomes Sousa was awarded "Best Poultry Industry Student" by The Master of the Worshipful Company of Poulters. The presentation was part of The Institute of Meat/ Worshipful Company of Butchers ceremony, held at Tallow Chandler's Hall in London, sponsored by Poulters' Company,
The event saw a total of 12 prizes awarded, before a luncheon, during which the Master circulated around winners and their guests.
Rui, who works at Gressingham Foods, won the award after completing his FDQ Level 2 Certificate for Proficiency in Food Industry Skills, as part of his Apprenticeship. Following this, Rui progressed onto his Level 3 award and has become a Specifications Technologist. Rui impressed the judges with his commitment and enthusiasm to the industry.
Rui was accompanied by David May and Isobel Underdown from Gressingham Foods and representatives Andrew Platten and Neale McArdle from Poultec Training Limited.
Ann Ashwell (Group Personnel Manager at Gressingham Foods) said "Everyone within the company is delighted and extremely proud of Rui's achievements. He has the ability to go much further within the company and we will give him every support in his endeavours.
Rui said "It was wonderful to have my hard work and achievement of this qualification recognised by The Institute of Meat. I look forward to continuing to work with Gressingham Foods and Poultec Training to complete my Level 3 award."
Poultec Training was established in 1997 and delivers work-based training in sectors such as Business Administration, Engineering, Customer Service, Hospitality and Catering, Manufacturing, Agriculture, Retail, Butchery, Hair & Beauty and Information Technology. Poultec Training offers programmes include Apprenticeships, Traineeships and a wide range of other courses to benefit people in work and people looking for work.
For more information on the training opportunities which Poultec have to offer, visit www.poultec.co.uk