Butchery Network Goes From Strength to Strength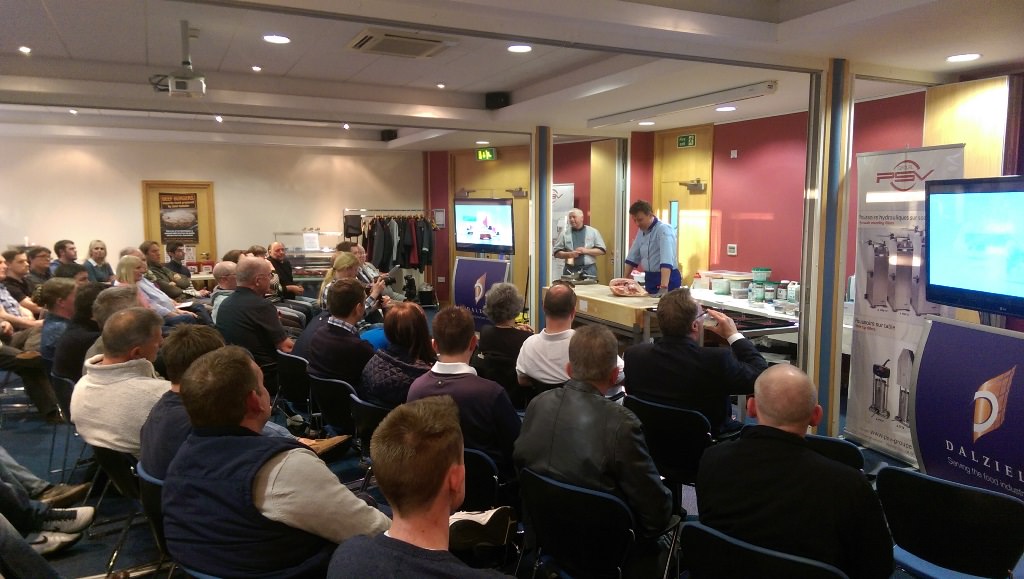 Poultec Training hosted the latest Norwich and District Master Butchers Meeting, organised by Icarus Hines, on Monday 20th April. The event showcased new products such as pork rib eye steak, chilli bomb beef burger and how to make the perfect schnitzel, demonstrated by D S Dickens and Danny Upton.
The successful event saw over 50 guests and local butchers come along to Poultec Training, based in Mattishall, as an opportunity to catch up and network with one another. Guests included Sarah De Chair, Chairman of Norfolk Food and Drink and Charlie Hodson, Food Champion 2014.
Icarus Hines, owner of Icarus Hines Butchery said, "The event was so well attended, it allowed all the local butchers to experience the demonstrations of new products which they could potentially sell in their own Butchery. I love organising events at Poultec; the facilities and buffet provided are brilliant!"