Apprentices get to grips with team leading tasks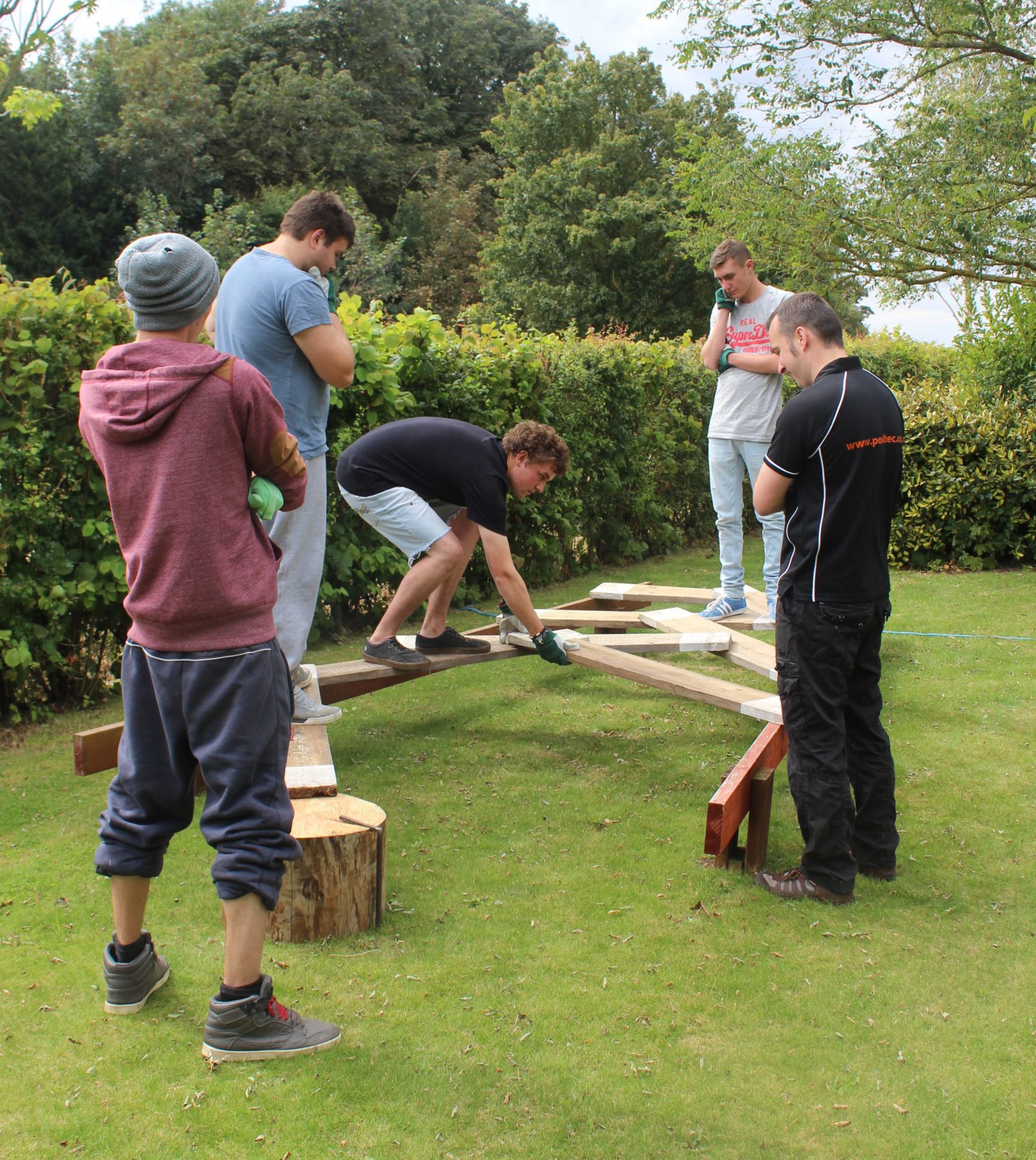 At a recent session of Poultec's East Anglian Poultry Apprenticeship Academy, Apprentices from local poultry companies including PD Hook Group, Banham Poultry, Bernard Matthews, FS Dann & Son and Crown Chicken took part in a series of challenging team building and communication challenges.  The afternoon's activities held at Poultec's facilities at South Green Park included the Spiders Web, Chasm Crossing Challenge and Scramble Wall.  They were also given the opportunity to experience Poultec's Sky Ropes course and Segway Challenge.
Poultec's East Anglian Apprenticeship Academy was established in February and has proved to be a popular programme with local poultry companies leading Poultec to announce the launching of two further academies in Lincolnshire in late September and North Yorkshire in October.  An academy is also planned to be launched in the West Midlands in the New Year.  These academies are open to any young people working on a poultry site wanting to complete an apprenticeship with Poultec Training.  The monthly academy sessions are offered in addition to the traditional Apprenticeship programmes that Poultec deliver on site.  Sessions include topics such as Poultry Nutrition, Veterinary Health, Vaccination Administration, Renewable Energies & Sustainable Technologies and Cleaning & Disinfection.  These are aimed at giving young people a broader understanding of the industry and demonstrating future career opportunities within the industry.
Poultec can assist organisations in recruiting Apprentices by advertising opportunities on the National Apprenticeship Matching Service website.