Norfolk Skills and Careers Festival 2019!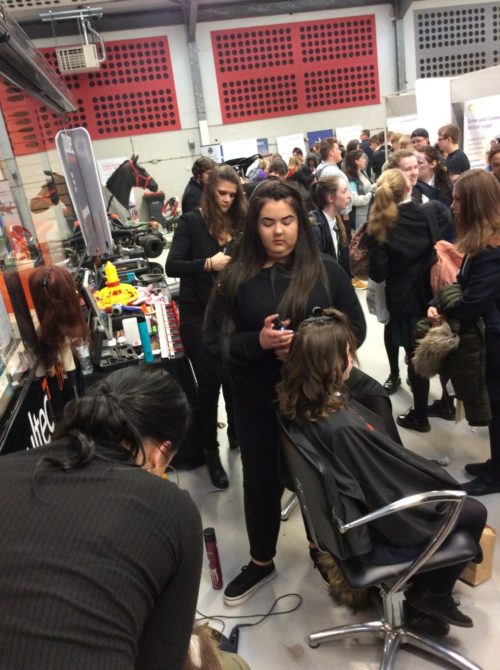 On 6th and 7th March 2019, Poultec attended the Norfolk Skills and Careers Show at the Royal Norfolk Showground, promoting our Apprenticeship training programmes.
We had our own hairdressing stand where students had the opportunity to get their done by our hairdressing tutor and 2 Poultec hairdressing apprentices.
It was a fantastic, busy day!