Learn With Poultec
Poultec's suite of training programmes provides an extensive choice for courses to help you in your career.
Traineeships provide an ideal opportunity to gain transferrable skills and gain valuable work experience, to prepare you for further training or employment.
Pre-Apprenticeships provide training in a selected vocational area in a classroom environment.  You will gain a nationally recognised qualification, which will provide a good foundation to progress onto an Apprenticeship.
Apprenticeships allow you to gain a nationally recognised qualification while being employed.  Apprenticeship programmes also allow you to develop your maths and English, all while earning a wage.
Over the course of this year, staff and friends of Poultec Training have raised an incredible amount of money for various different causes. As a result of donations taken at the Royal Norfolk Show in June for the use of our outdoor facilities, our Learner Awards in July, we have raised a fantastic amount of […]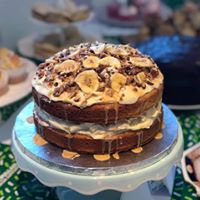 Café Verde raise a whopping grand total for Macmillan Cancer Support!
On Friday 28th September, Café Verde hosted their very own Macmillan Coffee Morning in aid of Macmillan Cancer Support. Lots of yummy cakes and bakes were made by staff of South Green Park and Poultec Training, who paid £2.00 for each bake to be entered into the 'Staff Bake Off' to raise money for the […]
We have developed an Apprenticeship Guide for Parents which answers all the questions that a parent may have regarding Apprenticeships. This is shown below or to view as a PDF, Click here.