Gymtec Fitness Launches at South Green Park, Mattishall!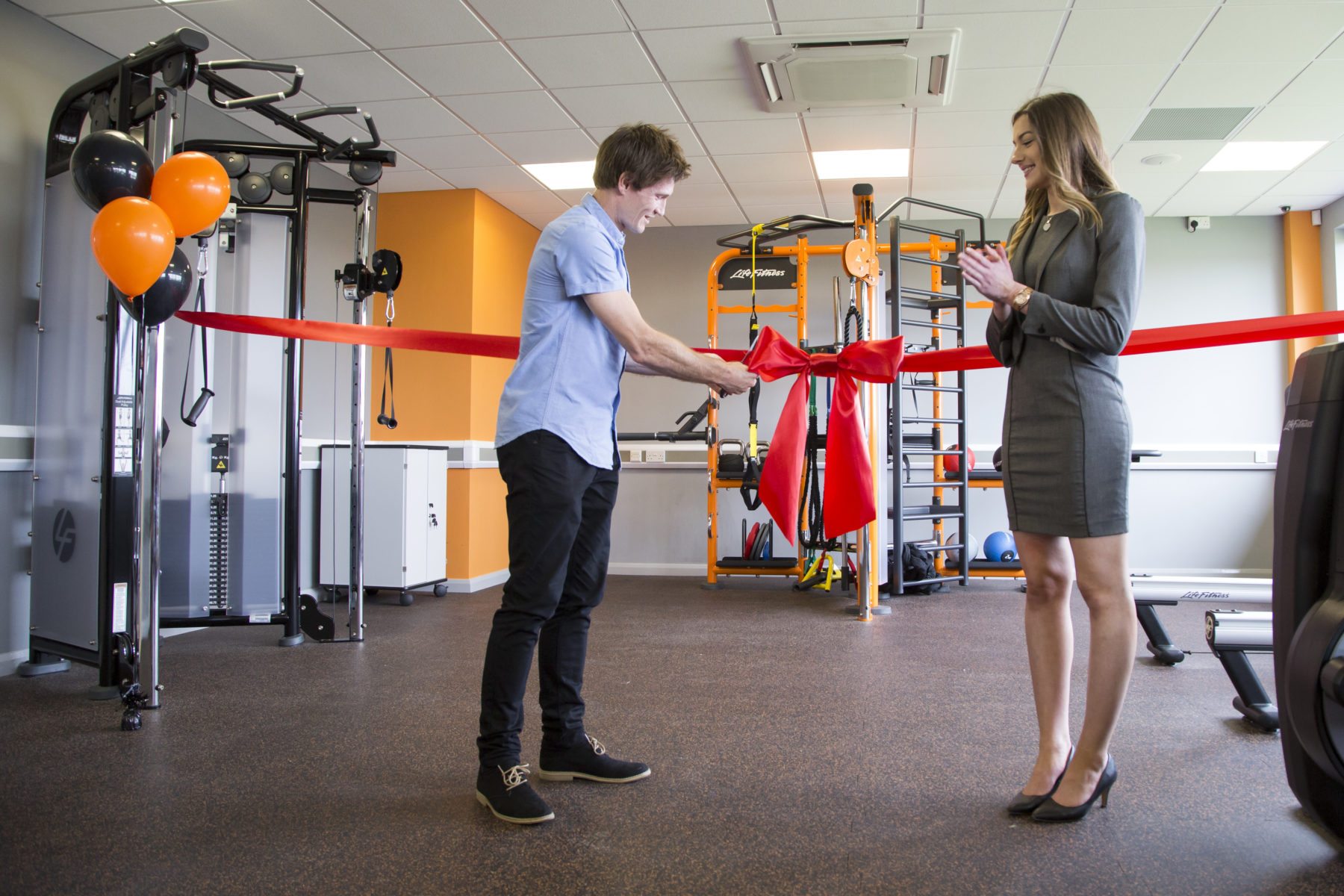 Gymtec Fitness of South Green Park, Mattishall was officially launched on Wednesday 20th July, by Grand Prix Speedway rider Jason Doyle.  During the ceremony, Jason spoke of his passion for speedway and how important fitness is to his success on the speedway circuit, as well as everyday life.  Edward Bales, Managing Director expressed excitement for the new venture and explained how this was a natural expansion of the facilities offered at South Green Park.
Gymtec Fitness is a state-of-the-art, modern gym, equipped with the latest, high-end equipment from Life Fitness; a global leading manufacturer in gym equipment. The gym is managed by experienced Gym Manager, Dale Reynolds and his team of personal trainers, who are on-hand to develop personalised training programmes and offer advice and guidance.
The gym consists of a wide variety of high specification cardio and resistance equipment to help engage and inspire members to push themselves further, whether improving the level of fitness, wanting to lose weight, recovering from illness or injury or maximising sporting performance. The gym overlooks extensive countryside views, to further enhance the exercising experience. Gymtec Fitness will also provide a series of group classes, including spinning in the Functional Studio adjacent to the gym.
Gymtec Fitness is a result of a feasibility study conducted by Business Development Officer, Anna Bales and resulted in a 20% equipment grant from the New Anglia LEP.
Now open to the public, Gymtec Fitness is accepting members and is open weekdays 6:30am-9:00pm and weekends 08:00am-4:00pm. Further details can be found on our website www.gymtec-fitness.co.uk.