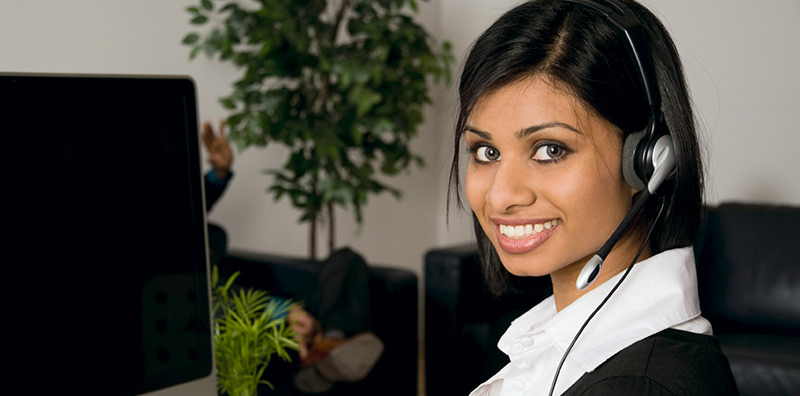 With the ever increasing focus on telecommunications as a means of reaching customers, it is essential that staff have the correct approach and skills to deal with customers quickly and efficiently. Poultec's training complies with organisational requirements and offers staff the opportunity to develop the tools they need to deliver effective customer service for the organisation.
These qualifications are flexible and units can be chosen across levels 1, 2 and 3 to provide a personalised NVQ, supporting a wide variety of job roles.
The mix of units can cover IT skills, Customer Care, Health and Safety as well as Contact Centre bespoke software.
The Contact Centre NVQ can lead to other qualification routes such as Customer Service, Business Administration and IT, therefore offering a suite of personal development.
Description – The Apprenticeship is suitable for anyone either in full-time employment, or progressing from a Level 1 or those who are able to start a qualification at Level 2. NVQs are assessed within the workplace; for each unit, your assessor will observe and ask questions as you perform a task, or look at your portfolio work as formal evidence of your learning. Set assignments for each unit and mandatory tests are given as part of the Apprenticeship.
Content – The qualification includes the following framework:
Level 2 Diploma in Contact Centre Operations
Level 1 Functional Skills Maths and English
Personal Learning and Thinking Skills
Employee Rights & Responsibilities
Benefits – The successful Apprentice will have an increased knowledge or understanding of:
Promoting company services to customers
Email and telephone processes
Inputting of data in information systems
Basic customer service
Duration – 12-18 months
Progression – Intermediate Apprenticeship/ Advanced Apprenticeship in Customer Service
Description – This NVQ is aimed at learners who work or want to work in the Contact Centre sector. It allows the learner to learn, develop and practice the skills needed for employment and/or career progression. It will include units which are specific to the job role.
Content – The qualification includes the following mandatory units:
Improve personal effectiveness at work in a contact centre
Comply with health and safety procedures in a contact centre
Optional units include:
Deliver customer service through a contact centre
Support customers and colleagues when providing contact centre services
Provide support through a contact centre for specified products and/or services
Word processing software
Deal with incoming telephone calls from customers
Benefits – The successful Apprentice will have an increased knowledge or understanding of:
Promoting company services to customers
Email and telephone processes
Inputting of data in information systems
Basic customer service
Duration – 12-18 months
Progression – Level 2 NVQ Diploma or Level 3 NVQ Diploma in Customer Service